THE TUKTUK TOURNAMENT
October 20 – November 1, 2019
A 12-day festival & adventure through magical Sri Lanka. Discover the beauty of this ancient island, uncover lost treasures and hidden locations, and experience the wonder of three-wheel driving.
OR ENTER YOUR EMAIL BELOW AND WE'LL REMIND YOU BEFORE EARLY BIRD PRICING CLOSES
What's This All About?
The TukTuk Tournament is freedom. It's exploration, adventure, humanity, and choosing the path that's right for YOU. It's creating memories, genuine memories, that will last a lifetime with your new friends and teammates. It's completing challenges and quests and locations, taking you into the heart and soul of Sri Lanka, as your team races your mythical tuktuk chariot into the unknown (don't worry, it's safe). It's authentic exchange and creating bonds in the hearts of all you encounter. It's giving back to a community and making a difference in their lives. It's 100% adventure, 100% genuine Sri Lanka.
We've scoured this country for years, every nook and cranny, to bring you the greatest challenge map of Sri Lanka ever created. Your team of 2 – 3 competitors will battle roads, traffic, competitors, weather, and local conditions (and the occasional elephant) to gain as many gemstones as possible in the time limit (don't worry solo travelers, we'll pair you in a team with other like-minded, courageous souls).
Sri Lanka is at your fingertips. Will you accept the challenge?
Don't Miss Out!
Throw us your email here and we'll get back to you personally with a welcome pack and answer any questions
Your Challenge:
To claim the Tri-Wheel Trophy you must reclaim the lost gemstones of Old Ceylon using our recently discovered quest book and treasure map.
In it, you'll find three mysterious types of markings…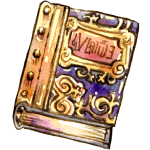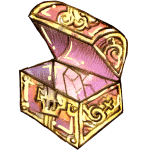 Complete these tasks, designed to give you and your team unforgettable memories and a taste of true Sri Lankan culture, and you'll be one step closer to becoming the next Tournament Champions!
 The run down:
OCT 19 … Early Arrival Day (Hikkaduwa)
OCT 20 … Main Arrival Day (Hikkaduwa)
OCT 20-22 … The Tuktuk Festival (Hikkaduwa)
OCT 23-26 … Start Line & Driving Days (YOU choose)
OCT 27-28 … Mid-Party & Chill Day (Hatton)
OCT 29-NOV 1 … Driving Days (YOU choose)
NOV 1 … End Party & Podium (Colombo)
12 days of festival and bounty hunting across Sri Lanka!
A 4-stroke quality TUKTUK for the duration of the Tournament,
3 day tuktuk festival to party with other teams and pimp your tuk,
Comprehensive insurance with full coverage for all parties,
Locally approved Sri Lankan driving license,
Comprehensive driving lessons and tuktuk maintenance lessons,
Coverage of all repairs/damage costs for fair wear and tear,
USB chargers, phone holders, spare wheel, basic toolset,
Pumping speakers with auxiliary cable,
Seven (7) nights accommodation,
Three epic gatherings, including all the free Lion Beer you can handle,
Venue hire fees for seminars, all parties, liquor licensing fees, sound system equipment hire, confetti & theme decorations,
Live bands and other performances,
Opening ceremony and closing ceremony with Tri-Wheel Trophy presentation,
11 lush banquets, and various other food and beverages when you're not racing,
Integrated map and tracking system set up with cities, villages, temples, waterfalls, mountains, tea plantations, safari's and challenges Sri Lanka wide,
Discounts at selected hotels and tourist attractions,
Welcome pack of tidbits from sponsors including Tournament t-shirt,
Live point tallies, motivational updates and daily video recaps, featuring YOU,
A wood carved tuktuk team "idol" which will be the living breathing spirit of your team, that you must protect for the duration of the Tournament,
24/7 support in all ways from the Tournament team.
International Driving Permit (IDP) with "Type B" (car) endorsement OR, foreign national license with "Type B" (car) endorsement. We will need this documentation to get your in-country license.  Here's how you can get one.
Flights to Sri Lanka
Personal Travel Insurance (make sure to get car and motorcycle cover just in case they are picky)
Tourist Visa (up to USD $30 visa on arrival for most countries). Here's how to get or extend your visa.
Fuel ($5/team/day) ~ $70 in total
7 nights accommodation (from $10 per person per night)
Day-to-day food (from $7 per person per day)
Tourism related entrance fees <$50 per person (we don't force you to pay entry however, and this is highly dependent upon going on a Safari). For more info and prices for specific tourist attractions, click here.
PAY YOUR DEPOSIT IN 2018 FOR 30% OFF THE OCTOBER 2019 TOURNAMENT
Solo traveler? No problem! Sign-up individually now and we'll match you with a team!
STILL NOT CONVINCED?
Enter your email here. We'd love to tell you personally about this awesome event!
Together we can create something incredible
Join us October 19 – November 2 for the experience of your life. Good company, beautiful scenery, genuine experiences, and a whole island to discover.