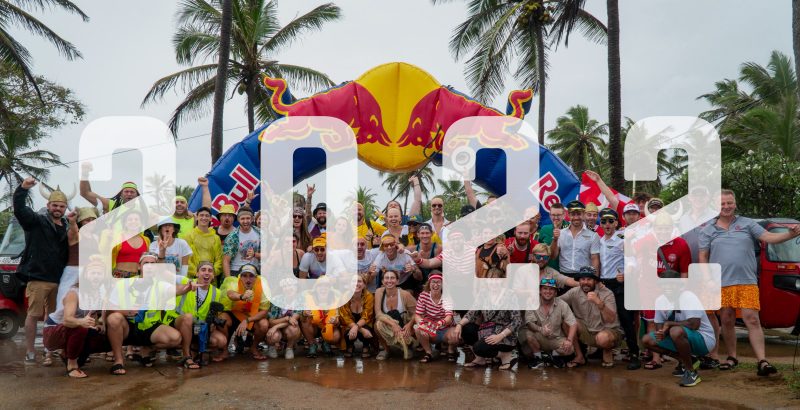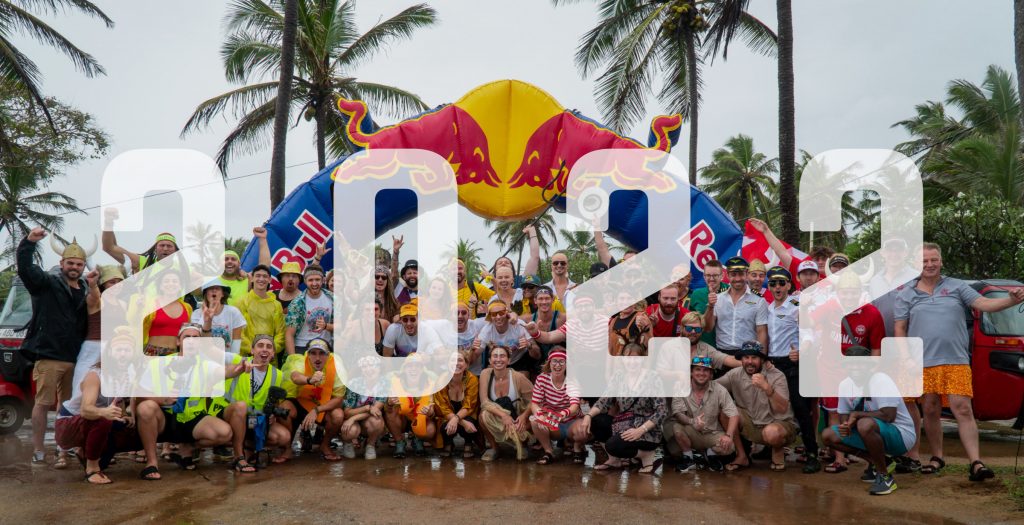 The 2022 TukTuk Tournament Recap
After three damned years, the Questing Association of Ceylon was absolutely ecstatic to be able to host the 4th annual TukTuk Tournament! As is becoming more common place, 2022 was filled with ups and downs and it began to seem like our dreams would once again be quashed. But luckily, we had heroes to answer the call. We originally had over 80 teams signed up but only 24 answered the call. The result was an extremely intimate experience with bonding amongst the teams like we've ne'er experienced. It was the perfect chance for us to try out some new ideas we had back in 2019 and get our feet back under us in Sri Lanka. The result? We think we're getting pretty good at this! But enough about us, let's show some of the highlights from this year's tourney!
The TukTuk Tournament App!
Just like we are getting better with age, so is our app. GAPSTARS did an amazing job helping us to update our proprietary phone app based on the feedback we got in 2019. It's got a new look, a new back end, and so many more features built in to make sure our heroes spend more time taking names and slaying monsters' asses. Next year… we think it just might be perfect!
Will You Marry Me!?
It doesn't get much more romantic than proposing to your girlfriend in the middle of one of your biggest adventures together, underneath one of the most beautiful waterfalls in Sri Lanka. And boy howdy that's just what Mr. and Ms. Worldwide for the FIRST PROPOSAL in TukTuk Tournament history! Some of the other teams helped Kyle plan and capture the big moment and, not surprisingly, the gorgeous Madie said yes! What's even more fun is that these two have already signed up for 2023 in what we all hope will be a wedding celebration. ;) I'm just going to go ahead and plant that seed right there. Cheers to the future Mr. and MRS. Worldwide. Pitbull would be so proud. 
Turning Heads
The creativity of our heroes never ceases to amaze us! Every year we are just bamboozled by the team names, costumes, and decorations that people come up with. We are big on this because we know that it helps people get into character and get the most out of the experience. We had some amazing costumes and tuks this year but two that couldn't be missed while driving around were the 'Croc Hunters the Steve Irwin Tour' and 'Jurassic Tuk'. Driving around Sri Lanka as a foreigner will always turn heads. But strapping a bunch of crocs or an inflatable dinosaur to the top of your tuktuk will ALWAYS score you extra points with the locals.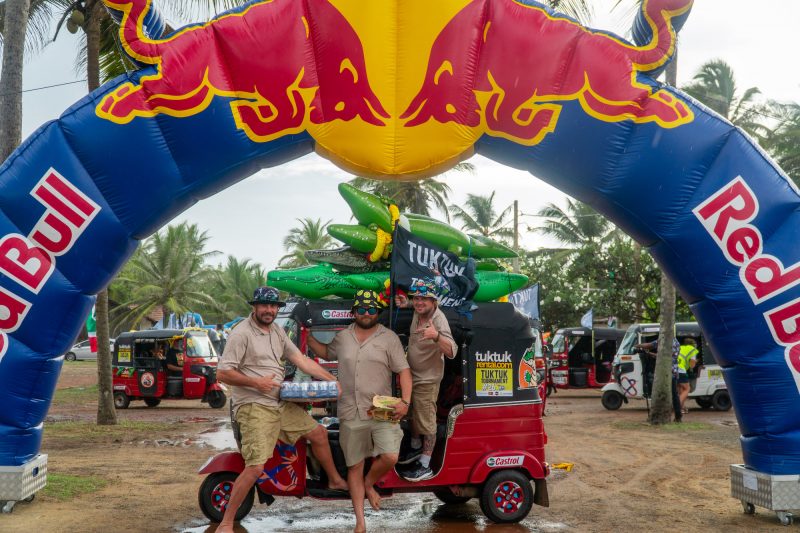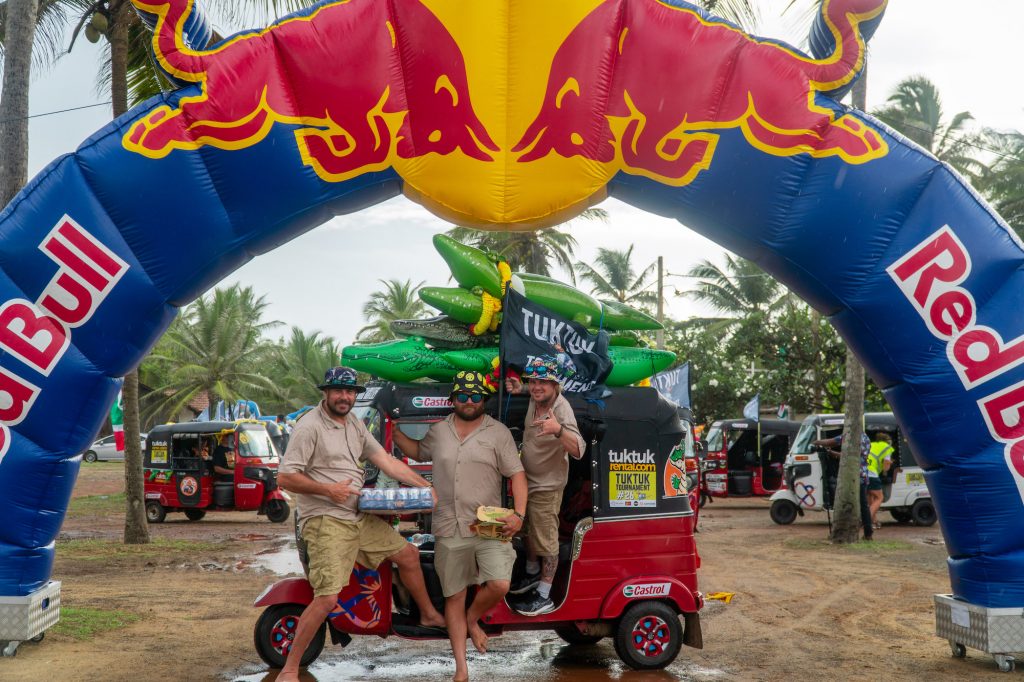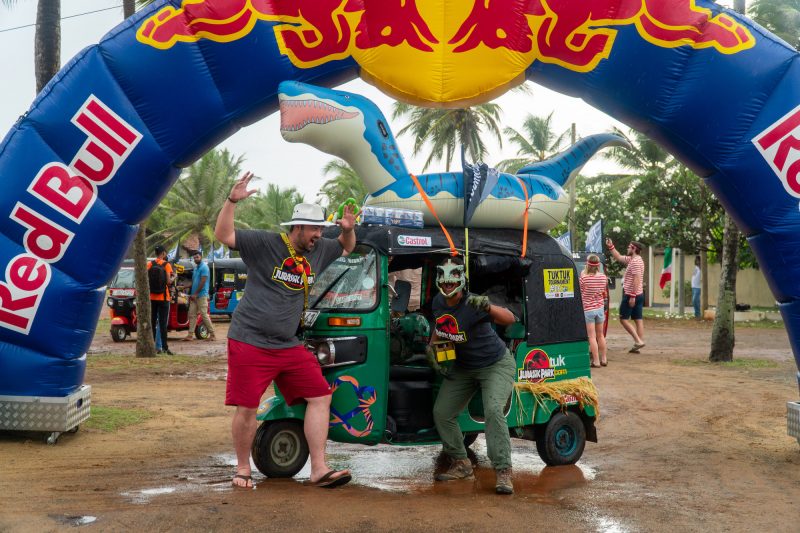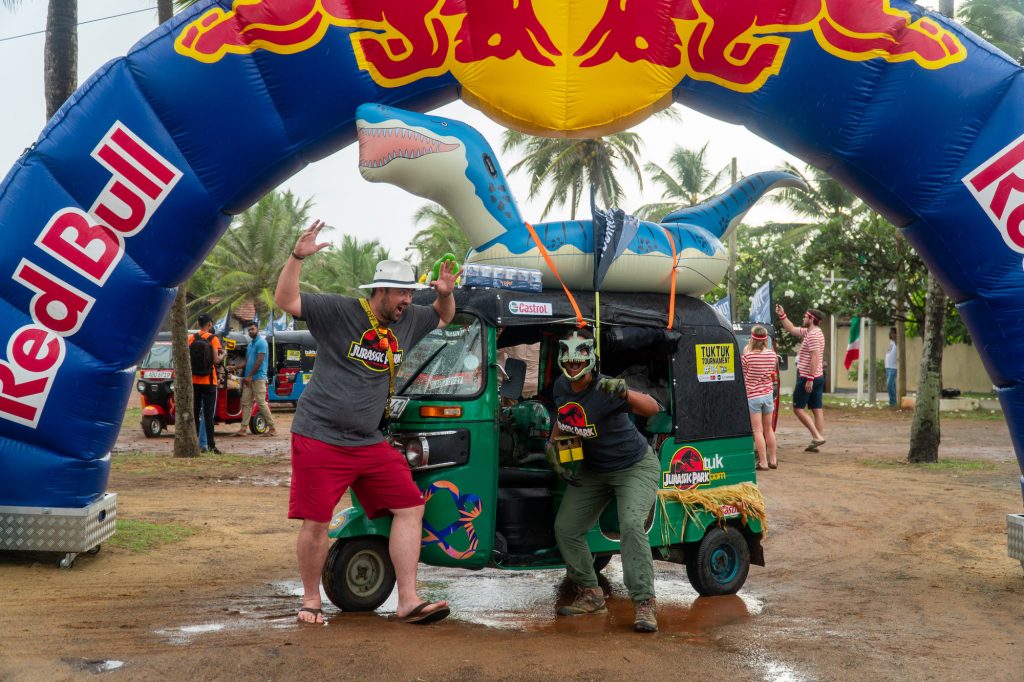 No One Rides Alone
We love to shout out our solo riders who took a chance and joined with complete strangers! 'The Mother Earthers' were two such intrepid souls who, prior to coming, had never met! Helen responded to our quest to find Jeni a replacement for her daughter, and after a few short chats, they decided to give it a go. These animalistic beauties were absolutely invaluable to the tournament and made one hell of a run at the end as they passed several teams to achieve a 5th place finish. Our other solo legend literally booked his ticket and his flight TWO DAYS before the event started. He landed ready to go and joined forces with some very hospitable Welsh fellas who had a three person team. The four of them got nice and cozy along the way and, luckily, Pat was just the right kind of crazy to mesh with the wild Welsh boys: AKA 'The Fire Breathing Rubber Duckies'! I guess all this is to say that, if you don't have a partner, no problem! We'll find you another adventurous soul to team up with. ;)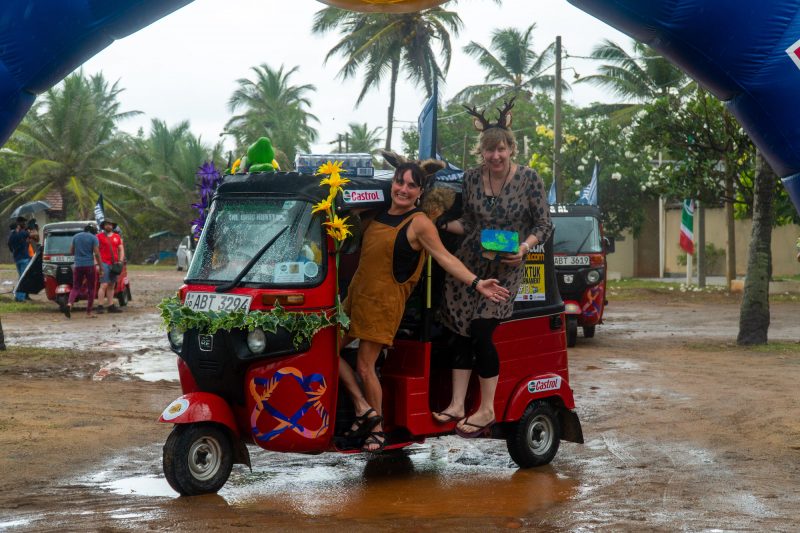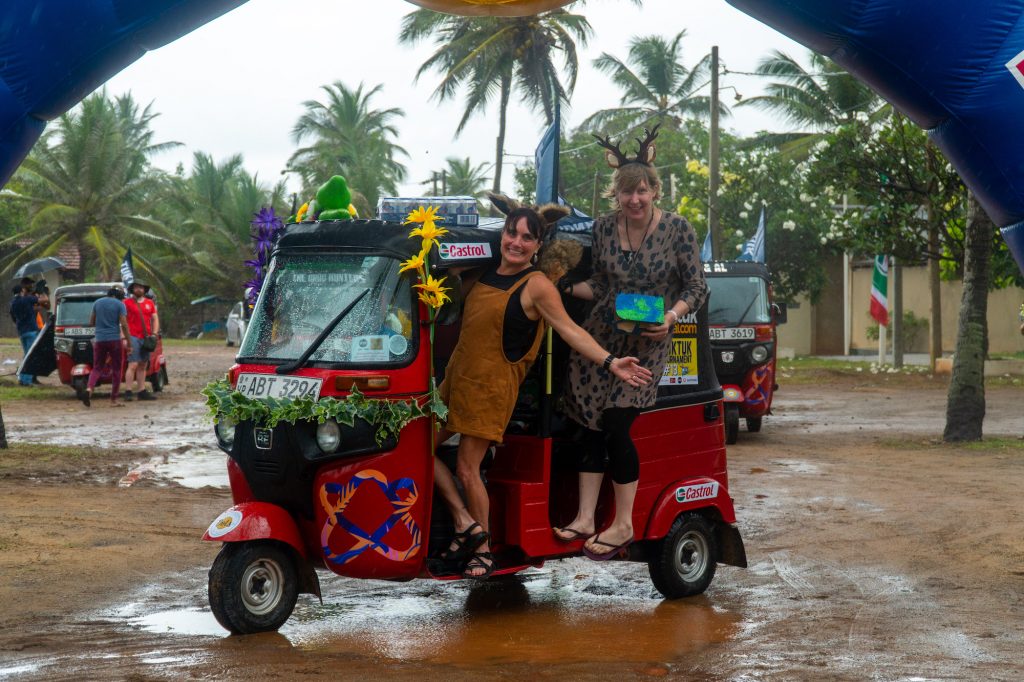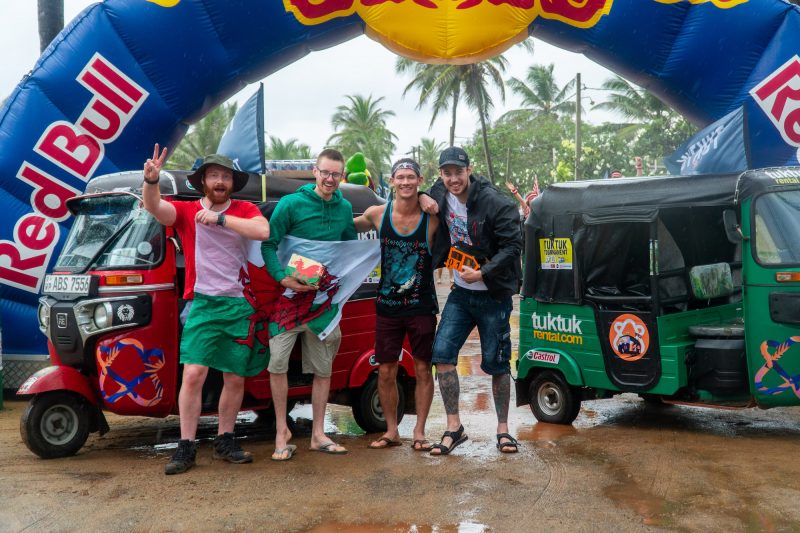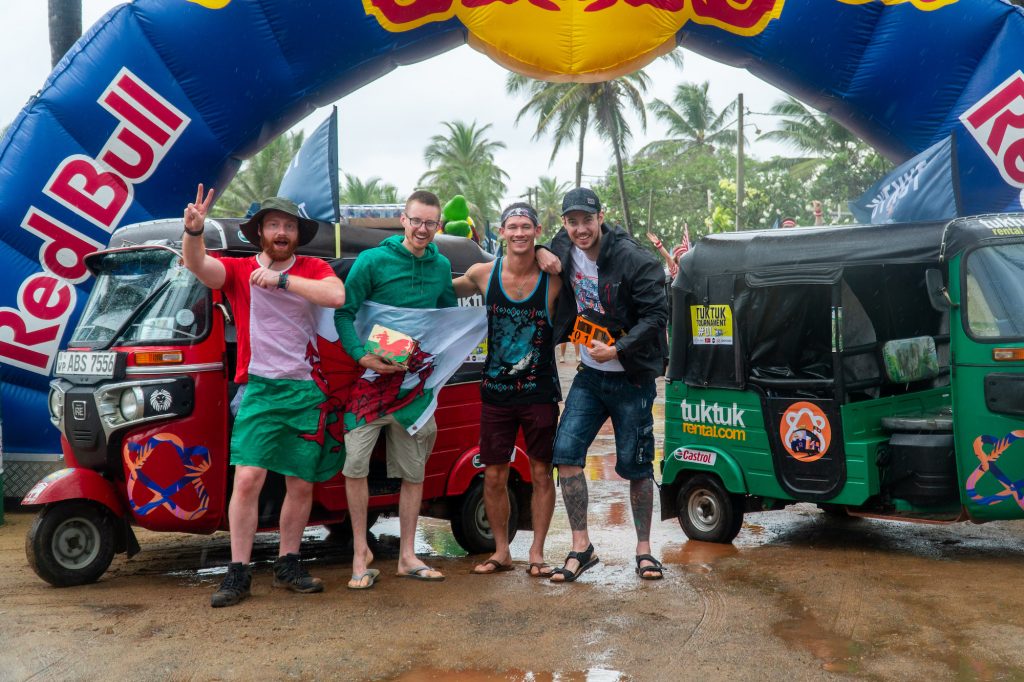 P-A-R-T-WHY? Because we gotta!
Our tournament gives you three opportunities to get off three wheels, get on two legs, and boogie until the cows come home. Not only were these great releases from the pressures of saving magical Ceylon, but they were opportunities for participants to bond and swap tales from the road. What typically happens at our fiestas is that our league of ruffians work up such a fever on the dance floor, that we all have to cool off in the pool halfway through the night. Needless to say, pools are now standard procedure at our gatherings. 
Team Bonding
Friendship is an ancient magic that is out of our control but never fails to appear in large quantities during the tournament. It is amazing the bonds that formed in just two weeks. These bonds bridged borders, age gaps, and even tuktuk colors. We noticed this effect to take hold ten fold after the mid party… perhaps a side effect from drinking too much pool water.
Real Heroes
We throw around the term 'hero' a lot but we want to make sure that everyone knows that our participants ARE heroes. We have a lot of fun in only two weeks but we also make sure we give back to the amazing communities that host us along the way. This year was 'especially special'. Sri Lanka has gone through a lot and since their economy heavily depends on tourism, they needed us more than ever. The teams that came experienced this first hand as they shared accounts of shedding tears with local business owners and tourism workers throughout the island who have been devastated by the lack of travelers. They were so happy to have the business and see people returning to their magical island. Of course, there were even more smiles shared as this tends to be the local currency in Sri Lanka. :)
This year we added a whole new section of challenges focused on helping out those in need. Among the various opportunities in this section, every team had the chance to give out 5 relief packs to people they encountered. Each pack contained a voucher for 7,500 Rupees at a local grocery store. In Sri Lanka, this could mean a week of provisions for a family. Together, Gapstars and our parent company, tuktukrental.com, sponsored 130 of these vouchers to be passed out around the island.
On top of the economic impact the 2022 TukTuk Tournament had on micro economies throughout the island, this year, every 500 points generated by the teams equated to one water connection donation to the PALM Foundation. When the dust settled the 24 teams contributed to 43 water connections! These water connections will be installed to provide clean drinking water to impoverished villages impacted by Sri Lanka's civil war. Absolutely outstanding guys!
TukTuk Tournament Champions!
We had some ferocious competitors this year that really seemed to find their groove and make a run for the Tri-Wheel Trophy. However, as we got closer and closer to the finish line, it became evident that one team was clearly heads and tails above the rest. 'Tuk Tuki Splash' and 'Where the Tuk are We?!' were absolutely no slouches with solid 3rd and 2nd place finishes, and 'Where the Tuk are We?!' were even the only team to slay ALL 5 monsters! BUT, 'de los Patos and the Duck Tuk' absolutely dominated as they won by 543 points! Congratulations to all of our heroes who made the trip this year for such a special edition of the TukTuk Tournament.
If you can't tell, 2022 was an absolute blast with all the madness one would expect from driving around on three-wheels in magical Sri Lanka. And if you still don't believe us, then just take a look at these three reels below, produced by some of our hero teams. Welp, until next year the Questing Association of Ceylon wishes you happy adventuring!